The global footwear market is growing in spite of the worldwide downturn and shows little sign of slowing down. So, what gives?
A shoe that is too large is apt to trip one, and when too small, to pinch the feet. So it is with those whose fortune does not suit them. – Horace
<![if !vml]>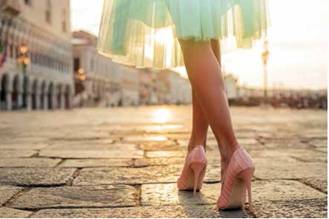 <![endif]>
The earliest known shoes are said to be a pair of sagebrush bark sandals that date from 8000 BC-found in a cave in the US state of Oregon in 1938. The world's oldest leather shoe, on the other hand, that was possibly handcrafted from a single piece of cowhide laced with a leather cord along seams at the front and back, was unearthed from another cave in Armenia seventy years later. It is believed to have been created around 3500 BC.
Sadly, that's the earliest in time that we can go back to. Archaeologists, however, are sure that the usage of footwear among humans is much older-by tens of thousands of years. They differ about dates, but most agree that the history of footwear is as old as that of apparel-clothing, be it.
Footwear became commonplace among human beings during the Copper Age (around 5000 BC), but it was only during the Roman Era that clothing and footwear became sureshot signs of power and status in society. It was therefore no surprise that metaphors and analogies would soon be drawn from footwear. That is what Quintus Horatius Flaccus, known better in the English-speaking world as Horace, a leading Roman lyric poet who lived hundred years before Christ, sought to do.
Horace's thoughts have been repeated ad nauseam-albeit, in different words, but the fact remains: clothes can well be loose or tight or perfect, but a shoe needs to fit. The fashion industry without doubt stands on its footwear, and it should only be credulous that this sector remains the least affected by the global slowdown. The shoe doesn't pinch, certainly not yet.
The Market
There are as many ballpark figures as there are agencies that make predictions.
The global footwear market, according to one study, was worth $246.07 billion in 2017. "Witnessing a tremendous rise" between 2015 and 2021, this market is expected to reach $320.44 billion by 2021. Another report puts the size at $371.8 billion by the end of 2020, with a CAGR of 5 per cent from 2015 to 2020. A third estimate believes the market was valued at $202.4 billion in 2018 and would reach $269 billion by the end of 2025, growing at a CAGR of 3.6 per cent during 2019-25.
It is the geo-political fragments that are more interesting to examine.
The European footwear industry, one of the biggest blocs, comprises over 21,000 companies that employ 278,000 employees, generating €27.5 billion in turnover annually.
European Confederation of the Footwear Industry (CEC) chairman Luis Onofre says, "The European market is dynamic and European shoes are highly desirable within Europe itself: more than 80 per cent of footwear originating from a European country is exported to another European country, and intra-European trade represents one-third of the world footwear trade. Europe is Europe's biggest export market."
European footwear, asserts Onofre, also fares very well in non-European markets. "The appetite of global consumers for European footwear is constantly growing and EU exports to third countries have increased by 51 per cent in quantity and 125 per cent in value from 2009 to 2018. The fact that nine European countries rank among the top 15 world exporters is another clear indicator of the success of European footwear products at the global level."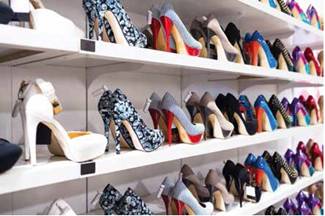 The other equally big and dynamic market is the United States. According to projections of the Footwear Distributors and Retailers of America (FDRA), the US consumer spending on footwear will rise this year to $85.6 billion. "Footwear imports are projected to climb to a record 2.5 billion pairs in 2019, implying an average 7.7 new pairs of shoes for every man, woman, and child. The US footwear exports may climb to 86 million pairs this year. Roughly 25 million pairs are produced annually in the US," says association president and CEO Matt Priest. No sign of slowdown there.
As disposable incomes of China's huge population continue to rise and consumer demand for higher quality footwear grows, the Hong Kong Trade Development Council (HKTDC) points out, sales in the sector are "not only enormous, but are increasing steadily." The total value of mainland footwear sales in 2018 was RMB 411.3 billion, a 7.7 per cent year-on-year increase. China produces roughly 60 per cent of the footwear units manufactured worldwide every year. It is also a market in itself.
After China, India is the second largest global producer of footwear, accounting around 13 per cent of global footwear production of 16 billion pairs says director (retail) of Liberty Shoes, Anupam Bansal. Around 2,065 million pairs of different categories of footwear is produced by India annually. Others put India's share in global production at a more conservative 9 per cent.
Another huge market-certainly in physical size-is Russia. The CEO of leading Russian footwear company Obuv Rossii, Anton Titov, underlines that the country's footwear segment is among the biggest consumer sectors in that country. "In 2018, it was more than 1.37 trillion RUB (or more than $21.7 billion) in value terms and more than 320 million pairs in volume terms. In 2019, the market has been growing: in the first half, it increased by 10.9 per cent in value terms and by 8.7 per cent in volume terms. In the mid-run, the market will show an upward trend which will be supported by growing disposable income and consumption."
The numbers from Europe and the US here are not projections made by marketing agencies, but virtually real-time data from footwear associations. The markets are growing-everywhere.
The Trends
The dynamics and buying preferences to a certain extent are singular and peculiar to each market bloc, and yet there are common threads that run through all of them at a global level.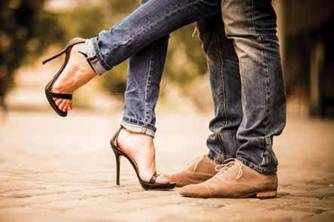 In terms of external factors for Europe as a whole, "the opening of new international markets is always welcome by companies, and the series of trade agreements signed by the EU with Canada, Japan, Singapore, Vietnam and recently with the Mercosur countries definitely support their growth, in particular when it comes to agreements with countries traditionally protectionist of their footwear industry. In parallel, the emergence of new high-income markets, particularly in Asia, has increased the demand for European footwear products and has undeniably promoted the growth of the industry, together with the opportunity presented by online business models, which allow companies to reach consumers from around the world," says Onofre.
There are internal factors at play too. "The innovative designs, high quality and safe standards of the products put on the market and the ability of our brands to respond to consumers' needs are key drivers of success. Whether it's long term trends like comfortable, ethical or personalised footwear or the new rage of the season, European footwear companies offer high quality products that respond to consumers' demands." In Europe, the "quality" factor is almost a leitmotif.
In India, says Bansal, "One of the major factors that has shaped the growth of this segment is the rising demand for trendy yet comfortable footwear among all age groups. Products such as leather shoes, stilettos for women, etc that are launched under exclusive designer labels attract consumers widely. The increasing number of fashion weeks, exhibitions and trade fairs boost designers into launching new products or collections in order to meet consumer demand."
A recurring theme is personalization.
Says Onofre, "Personalised and differentiated footwear has been in high demand for quite some time now: consumers want to be involved in the process of shaping the products they consume and shoes are a particularly popular product to personalise as they are seen by many as a means to express one's personality. New advances such as flexible manufacturing or 3D printing allow footwear companies to cater to these demands at lower costs than before and have made personalised and differentiated footwear more available."
Footwear products must not only be stylish but also comfortable. The demand for ethical and sustainable products has also been growing in Europe in the past few years.
Managing director of Melissa India, Ruchi Sally, says, "From being a basic needbased industry, the footwear industry has become an evolving fashion and style category. It is among the most organised retail categories in the country with 26 per cent of the
organised retail share with the presence of EBOs. A rise in income levels, growing fashion consciousness and increasing discretionary spending has led to a healthy growth over the last decade. The growth in the Indian fashion and lifestyle market has given a momentum to the footwear industry."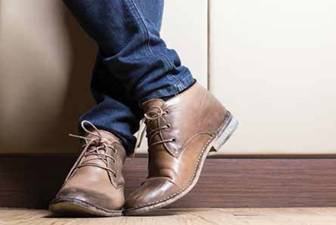 The category that jumps out of the shelves across geographies is the quintessential pair of sneakers. When asked about his best-performing category, the co-founder of Mybudapester in Berlin, Matthias Nebus is quick to remark: "Sneaker, sneaker, sneaker-this shoe will not lose its popularity for a long time yet. The shoe is comfortable, fits every outfit and is always put in the limelight by designers with new looks and new ideas, such as the new models from Balenciaga."
The founder of the multi-brand sneaker store in Mumbai, Sangeet Paryani, contends, "Sneakers have always been looked as a commodity in India, but of late it has taken a leap as a statement product in one's closet. The reason behind this is people in India are now more brand conscious and there is a natural progression of shoes, moving away from just being a functional commodity to a lifestyle product, an aspirational wearable product. People are ready to appreciate and pay a price for premium high-quality products that appeal to them. Especially, the younger audience, who are confident and travel so often, is more aware of international sneaker trends."
The Challenges
The problems of each geo-political bloc are its own, and rightly so. The cultures vary, as do lifestyle levels and the state of the domestic economies.
In the US, the FDRA is beset with the ongoing trade war with China. Outlines Priest, "The US-China trade war is having an immediate and unwelcome impact on footwear. Recent US tariff hikes on Chinese footwear have doubled the import tax charged on some Chinese footwear. Total duties paid on the US footwear imports in 2019 are projected to rise again to a record $3.1 billion and could go even higher next year. And with China supplying more than two-thirds of the US footwear imports, companies are unable to just move sourcing to another country on a political whim. With 99 per cent of the US footwear sales sourced abroad, the trade war with China will do little to propel any US-made footwear, and certainly not enough to satisfy the US retail demand."
There are other problems to contend with. "The American footwear sector is facing a number of other challenges. These include sourcing and compliance issues, promoting sustainability, product safety, and supply chain innovation, and ensuring the demand for and profitability of those along the footwear supply chain," adds Priest. Moreover, the additional tariffs levied on importers is freezing capital investment plans for many of FDRA's members. "With such uncertainty and rising sunk costs like the additional tariffs, it's hard to increase investments in technologies, personnel, and product."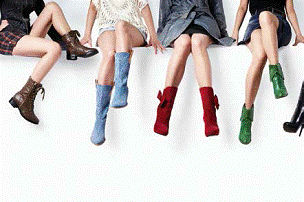 The US-China standoff is having its ripple effect elsewhere as well. Onofre says, "We live in a globalised world, which means that any trade war or political breach of alliances brings uncertainty and damps global economic growth. Directly involved countries are not alone in facing the consequences, and negative impacts also reach other countries over a medium to long-term timeframe. Uncertainty creates a loss of confidence both among consumers, who reduce their consumption, and companies, who suspend their capital and human resources investments."
But Europe has other issues to deal with. As Onofre points out, "The first one relates to human capital: the sector is very dynamic and new technologies are constantly improving the design, manufacture and retail processes. Therefore, current workers are not necessarily equipped with the latest skills that the industry needs today. On top of that, and as any other manufacturing industry, the sector has difficulties to attract new workers, particular young ones."
And what he adds to this ought to be true to all markets: "A second priority is the ability of our companies to make the most of the new technologies and opportunities brought about by digitalisation. Disruptive innovations impact all aspects of the supply chain: they change the way we design shoes, the way they are manufactured, and the way they are sold."
The challenges in Russia are two-fold. Says Titov, "The first is lack of domestic materials and footwear components, most of which domestic manufacturers must import, and which in turn leads to an increase in the cost of production. It is necessary to develop our in-home supply chains of raw materials and build an infrastructure for the footwear industry. For this, we need time, investments and government programmes for industrial development. The second challenge is the limited access for small and mid-size companies to source finance. To start a manufacturing project, you need long term investments, but it is not so easy in Russia to get those from banks unless you are big enough."
Some of these problems could be germane to most BRICS realities.
The Future
One can quibble over the numbers thrown up by different research and marketing institutions, but one cannot miss the forest for the trees here. All predict that the market is growing and will keep doing so (a no-brainer, that), slowdown or not. Footwear might well have its luxury component, but it is not a luxury in itself-it is a necessity. Brands will need to remain essential to their buyers.
This article was first published in the October 2019 edition of the print magazine.