It's no longer about climate change, it's a climate emergency. It's been declared the 'Word of the Year' by Oxford Dictionaries, and there's no way the textiles-apparel-fashion industry can escape accepting a fact and acting accordingly. It's the story of the times.
There is such a term called a "creeping normality". The expression was coined by American scientist Jared Diamond in his 2005 bestseller, Collapse: How Societies Choose to Fail or Succeed. He had touched upon the subject earlier too "while attempting to explain why, in the course of long-term environmental degradation, Easter Island natives would, seemingly irrationally, chop down the last tree."
The concept is put succinctly in the Wikipedia entry on the subject: Creeping normality (also called landscape amnesia) is the way a major change can be accepted as a normal situation if it happens slowly through unnoticeable increments of change. The change could otherwise be regarded as objectionable if it took place in a single step or short period.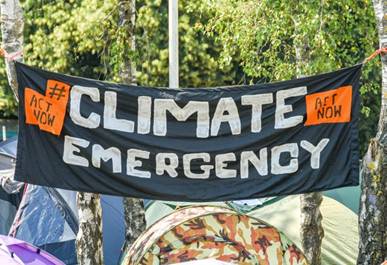 Climate change has been such a creeping normality, except that it's not climate change any more. If one knew of the signs that signify climate change, those have been staring humanity in the face for a while, and now: quite starkly, so much so that the term itself has practically lost all import.
Changing into an Emergency
On November 21 last, the Oxford Dictionaries declared "climate emergency" as the word of the year for 2019, in what followed a hundred-fold increase in usage (recorded by the Oxford Corpus) that, it contended, demonstrated a "greater immediacy" in the way people talk about the climate.
Oxford Dictionaries defined it the term "a situation in which urgent action is required to reduce or halt climate change and avoid potentially irreversible environmental damage resulting from it." The usage of the new-fangled term reflected "heightened public awareness of climate science" and highlighted how the myriad implications (of climate change) for communities around the world had generated "enormous discussion" of what the UN Secretary-General described as "the defining issue of our time."
It was not just about a term cropping up time and again in public discourse; it was perhaps more about "a demonstrable escalation in the language people are using to articulate information and ideas concerning the climate. This is most clearly encapsulated by the rise of climate emergency in 2019." Usage of the phrase climate emergency skyrocketed over the year, and by September it was more than 100 times as common as it had been in the previous year. More than a hundred times.
Till now, many climate scientists and activists had been insisting that the term "climate change" was both inadequate and inaccurate in recounting the climate trends shaping the planet-especially over the last couple of decades-for just that one reason: historically climate has kept changing, and the urgency required to arrest the situation did not come through with the term.
There were many who had already started making amends. In May last year, the Guardian newspaper updated its style guide and drastically transformed the language that it uses when talking about the environment. Instead of "climate change" the preferred terms would now be "climate emergency, crisis or breakdown" and "global heating" over "global warming."
Editor-in-chief Katharine Viner said at the time of the change: "We want to ensure that we are being scientifically precise, while also communicating clearly with readers on this very important issue. The phrase 'climate change', for example, sounds rather passive and gentle when what scientists are talking about is a catastrophe for humanity."
Yet, the Guardian itself was responding to ground realities, and its response had also been shaped by two alarming reports from scientists. In October 2018, one study warned that carbon emissions would have to be halved by 2030 to avoid even greater risks of drought, floods, extreme heat and poverty for hundreds of millions of people. And in May 2019, a group of global scientists laid it across threadbare: that human society was in jeopardy from accelerating annihilation of wildlife and destruction of the ecosystems that support all life on Earth.
United Nations secretary-general António Guterres had talked of the "climate crisis" in September 2018 and asserted: "We face a direct existential threat." The debate snowballed in May when Swedish teenager Greta Thunberg took the world by storm: "It's 2019. Can we all now call it what it is: climate breakdown, climate crisis, climate emergency, ecological breakdown, ecological crisis and ecological emergency?" The way the world greeted the youngster was historic.
Climate emergency as a specific term was used during protests against climate change before 2010 (for example, the Climate-Emergency-Rally in Melbourne in June 2009). In 2017, the council of the city of Darebin in Victoria, Australia adopted multiple measures named the Darebin Climate Emergency Plan. In December 2018, the Club of Rome presented its Climate Emergency Plan.
There were many cities that started responding to the state of affairs. In June, Sydney councillors decided to vote on declaring climate crisis a national emergency. The Sydney lord mayor, Clover Moore, said in a mayoral minute that "successive federal governments have shamefully presided over a climate disaster, and now we are at a critical juncture-we face a climate emergency. On January 24, 2019, 91 of the hottest 100 places on earth were in Australia."
<![if !vml]>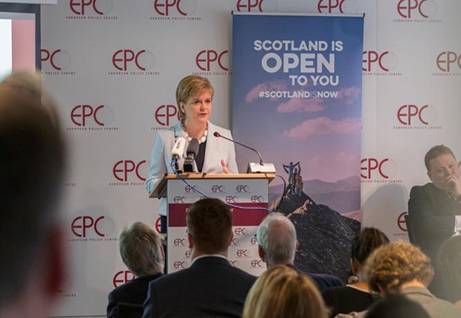 <![endif]>
But it was Scottish First Minister Nicola Sturgeon who on April 28 became the first to declare a national climate emergency on behalf of the Scottish government at a party conference address. Since then, many cities around the world have followed suit.
Till October last, the ClimateEmergencyDeclaration.org website had recorded 1,143 jurisdictions and local governments that had posted a Climate Emergency Declaration.
A week after the Oxford Dictionaries announcement, the European Parliament swung into political action by voting to declare a global "climate and environmental emergency" as it urged all European Union (EU) countries to commit to net zero greenhouse gas (GHG) emissions by 2050. The reaction came in the wake of scientists repeatedly warning that the world may have already crossed a series of climate tipping points, resulting in "a state of planetary emergency".
Greenpeace's EU climate policy advisor Sebastian Mang summed it up before the vote: "Our house is on fire. The European parliament has seen the blaze, but it's not enough to stand by and watch."
Europe has since led the way. On December 11, the European Commission presented the European Green Deal-a roadmap for making the EU's economy sustainable by turning climate and environmental challenges into opportunities across all policy areas and making the transition just and inclusive for all. It provides a roadmap with actions to "boost the efficient use of resources by moving to a clean, circular economy and stop climate change, revert biodiversity loss and cut pollution." It covers all sectors of the economy, notably transport, energy, agriculture, buildings, and industries such as steel, cement, ICT, textiles and chemicals.
To set into legislation the political ambition of being the world's first climate neutral continent by 2050, the Commission will present within 100 days the first European Climate Law. By March this year, it will launch a Climate Pact to give citizens a voice and a role in designing new actions, sharing information, launching grassroots activities and showcasing solutions that others can follow.
Fashion at a COPout
In between the watershed Oxford announcement and the landmark European Green Deal, the 25th United Nations Climate Change conference was held in Madrid, Spain (December 2-13). The conference was an untempered climate disaster, with decisions about the carbon market and emissions cut being deferred to the next climate conference in Glasgow.
<![if !vml]>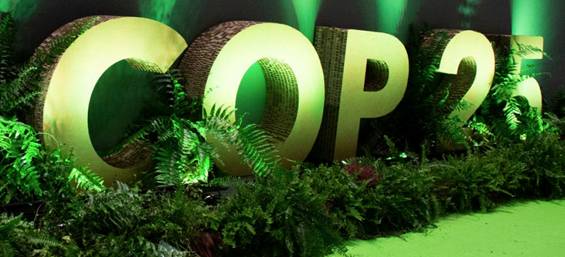 <![endif]>
The COP25 had its share of controversies-ranging from the presence of fossil fuel companies (and their lobbyists) responsible for exacerbating the process of climate change to governments bickering over monetary deals instead of rising to the occasion. It was therefore ironic that business, long the bad boys of the climate negotiations, should instead vow to align with a 1.5°C future.
[At the current rate of emissions, the world will breach the global warming limit of 1.5°C between 2030 and 2052, according to the October 2018 Special Report on Global Warming published by the Intergovernmental Panel on Climate Change (IPCC). The special report was commissioned to explore the scientific feasibility of the 1.5°C goal set in the Paris Agreement.]
In all, 177 companies pledged to set ambitious emissions reduction targets to help limit the worst effects of climate change-more than doubling in size since the first group was announced at the UN Climate Action Summit in September. As part of the 'Business Ambition for 1.5°C - Our Only Future campaign', new signatories too pledged to set targets that align with limiting global temperature rise to 1.5°C above pre-industrial levels and reaching net-zero emissions by no later than 2050. These companies together represent over 5.8 million employees, span 36 sectors and have headquarters in 36 countries. They have a combined market capitalisation of over $2.8 trillion and represent annual direct emissions equivalent to the annual total CO2 emissions of France.
Surprisingly and unfortunately relegated to the sidelines of the COP25, the fashion industry pitched in with its bit-a group of 86 fashion companies called on political leaders to help deliver ambitious and effective climate action. The companies released a communiqué observing the one-year anniversary of the Fashion Industry Charter for Climate Action (FICCA).
The group reaffirmed its commitment: "to set and meet internal targets on renewable energy and energy efficiency in line with the Paris Agreement and rapidly scale up energy efficiency and emission reduction programmes; to work collaboratively with policymakers to identify and implement low-carbon solutions; to support our supply chains to gradually phase out new coal-fired boilers or other sources of coal-fired heat and power generation, on sites within Tier one and Tier two, latest by 2025; to work collaboratively to develop emission-reduction pathways, work programmes, and tools necessary to achieve our emission reduction targets; and, to invest in sustainable production and related technologies." The companies urged the political leaders of countries with major fashion production and consumer markets to "partner with us to bring the industry in line with the Paris Agreement goal of limiting average global temperature rise to 1.5°C."
The event, held on December 9, was a welcome change in more ways than one, certainly with it being industry that was imploring governments to act rather than the other way around.
Stand.earth, an international environmental organisation that in October released a report showing how nearly all of top fashion companies' pledges failed to reach the level of emissions reduction needed to align with the UN Paris Agreement's pathway to 1.5°C degrees of warming, welcomed the communiqué about averting the worst consequences of climate change. The group's Filthy Fashion Campaign Director Liz McDowell remarked, "We applaud the UN fashion charter's work to incentivise renewable energy in nations where coal-fired power is the standard method of powering mills and factories, and we hope to see its signatories get to work right away in transitioning their global supply chains off dirty fossil fuels. The world is literally on fire-there's no time to wait."
Climate Campaigner Maya Rommwatt observed, "The fashion industry is moving in the right direction to reverse its massive climate pollution, and we look forward to learning which brands step up next to develop specific targets and action plans to keep warming below 1.5°C. As the world's fourth largest polluter on the planet, the fashion industry has an enormous responsibility to clean up its emissions, and the creative ability and consumer demand to rapidly transform the sector. Right now, a number of brands are failing to take any meaningful climate action in their supply chains."
In a parallel move, the Ellen MacArthur Foundation which has pioneered industry action to a considerable extent presented its latest paper Completing the Picture: How the Circular Economy Tackles Climate Change, published in collaboration with Material Economics. It revealed the need for a fundamental shift in the global approach to tackling climate change.
It argued that moving to renewables can only address 55 per cent of GHG emissions. To achieve UN climate goals, there is an urgent need to tackle the remaining 45 per cent and underlined the potential of the circular economy by looking at five key areas-steel, plastic, aluminium, cement, and food. "Adopting a circular economy framework in these areas can achieve a reduction totalling 9.3 billion tonnes of GHGs in 2050. This is equivalent to eliminating current emissions from all forms of transport globally. These examples provide a clear message to other industries-such as fashion, electronics, and packaging-of the value the circular economy can offer."
<![if !vml]>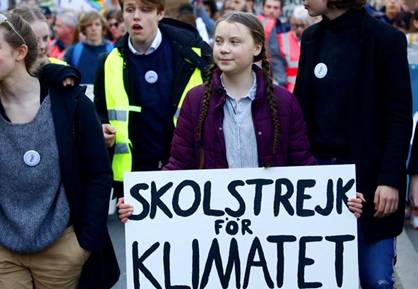 <![endif]>
The foundation's November 2017 study, A new textiles economy: Redesigning fashion's future, is accepted as a benchmark, or certainly a starting point, for the fashion industry. The foundation had called for an overhaul of the industry ground up and advocated for it to employ creative power to do the same: "In a new textiles economy clothes would be designed to last longer, be worn more and be easily rented or resold and recycled, and would not release toxins or pollution. Exploring new materials, pioneering business models, harnessing the power of design, and finding ways to scale better technologies and solutions are all needed to create a new textiles economy."
But here, one cannot miss the forest for the trees. Circularity is just one way to be sustainable, and the dying need to turn sustainable is driven, now definitely, by the climate emergency.
From Pollution to Climate
In the early days of the "sustainable fashion" discourse, the debates were by and large confined to pollution, with the occasional concerns surfacing about pressure on land and water. Climate change as a determinant came much later. Most changes that happened in the industry, at least in the first decade of this century, were more individual-driven. There are countless industry associations across the world, representing either just geographies or sectors within the industry. While there is still not one forum that speaks for the industry as a whole, there have been a number of organisations and initiatives that have been leading from the front and driving change in their limited capacities.
As long as the talk was only about sustainability, no feathers were ruffled and many brands were content with bringing out what they called "sustainable" lines, as if by insinuation admitting that the other lines were unsustainable. But climate change was a different kettle of fish. Talking of climate change necessarily meant specific targets and stepping out of a comfort zone.
<![if !vml]>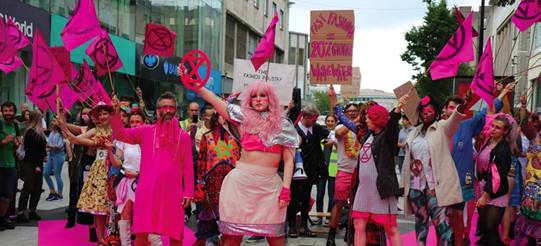 <![endif]>
So, when forty-three fashion leaders representing brands, retailers, suppliers and others committed to addressing climate change through the FICCA at the previous COP24 at Katowice, Poland, in December 2018, it indicated a radical break from the lip-service discourse about sustainability that was increasingly becoming bland and tiresome. Under the auspices of UN Climate Change, the fashion stakeholders sought to identify ways in which the broader textiles, clothing and fashion industry could move towards a holistic commitment to climate action.
The FICCA went beyond previous industry-wide commitments and nailed a target of 30 per cent GHG emission reductions by 2030, besides a commitment to analyse and set a decarbonisation pathway for the fashion industry drawing on methodologies from the Science-Based Targets initiative (SBTi). A press release on the occasion posited, "This target is a clear demonstration that the fashion industry is serious about urgently acting on climate change and is keen to set an example to other sectors around the level of commitment required to meet the scale of the climate challenge."
The signatories to the FICCA charter committed themselves to: quantify, track and publicly report on GHG emissions; prioritise materials with low-climate impact without negatively affecting other sustainability aspects; and pursue energy efficiency measures and renewable energy in fashion value chains. Signatories also commit to: support a global transition to low-carbon transport by giving preference to low-carbon logistics; support the movement towards circular business models; and establish a closer dialogue with consumers to increase awareness about the GHG emissions caused in use and end-of-life phases of products, to build towards changed consumer behaviours that reduce environmental impacts and extend the useful life of products.
The other important measure came from another group that announced the G7 Fashion Pact in August last. The Fashion Pact was a coalition of significant players of the fashion industry who committed to a common core of quantified targets within the outlined areas of climate, biodiversity and oceans to reduce the environmental impact of the industry. Initially, 32 leading global fashion and textile companies signed the document. The ones behind the Pact was the Global Fashion Agenda (GFA) which has since 2009 organised the annual Copenhagen Fashion Summit (CFS), which convenes the fashion industry, multilateral organisations, industry associations, political decisionmakers in exploring solutions to implement social and environmental sustainability.
<![if !vml]>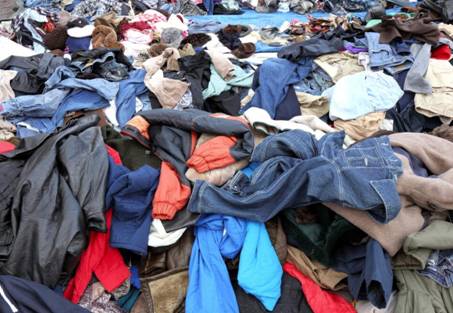 <![endif]>
The GFA has been pro-active in providing thought leadership through in-depth analyses and reports including the CEO Agenda, which outlined the eight most crucial sustainability priorities for fashion's leadership offering them clear guidance on where to focus. Its Pulse of the Fashion Industry report has tracked and measured the state and development of sustainability in the fashion industry.
The objectives draw on the SBTi in three areas: Stop global warming: by creating and deploying an action plan for achieving the objective of zero greenhouse gas emissions by 2050, in order to keep global warming below a 1.5°C pathway between now and 2100; Restore biodiversity: by achieving objectives that use SBTs to restore natural ecosystems and protect species; and, Protect the oceans: by reducing the fashion industry's negative impact on the world's oceans through practical initiatives, such as gradually removing the usage of single-use plastics.
The Pact signatories affirmed that they would not reinvent the wheel, but instead create an overarching framework for action, which would include direct links to the significant work already taking place in existing initiatives within the fashion sector in the manufacturing part of supply chains. "The new targets will build on the existing initiatives such as Apparel Impact Institute, C&A Foundation, Ellen MacArthur Foundation, Fair Fashion Center, Fashion For Good, Sustainable Apparel Coalition (SAC), Textile Exchange, the UNFCCC, UN International Labour Organization/Better Work, ZDHC. The aim is to ensure that new actions will fill the 'gaps' across fashion supply chains."
<![if !vml]>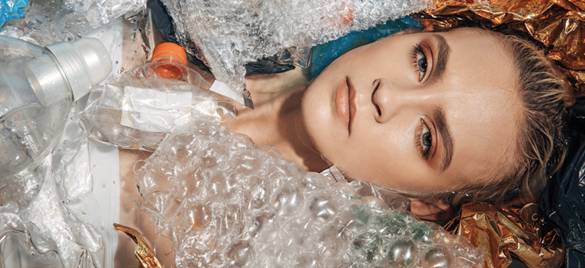 <![endif]>
One initiative that has been making cutting-edge progress has been the SAC. It is result-oriented, and the coalition's Higg Index has made sustainability measurable. And, climate change has been on the coalition's mind. The SAC's new executive director Amina Razvi told this writer recently, "The impact of climate change is undeniable and will affect everyone. The industry has an obligation to make systemic changes to protect people and the planet. We can achieve this by working together-scaling use of the Higg Index globally, leveraging the insights to drive collective action, and engaging with business and consumers around transparency efforts.
"Whether members are using the UN's Sustainability Development Goals, signatories of the United Nations FICCA, or committed to other initiatives, we encourage them to set ambitious science-based targets and integrate data collected through the Higg Index to measure, identify areas for improvement, and report their impacts. By design, the more organisations that use the Higg Index, the more robust data it offers the industry, in turn, driving greater insight into performance improvement and the work that we can only achieve together at scale."
She added in conclusion: "And we need to engage businesses, as we do through the growing Coalition and increased consumer transparency efforts. Unless this work is taking place at all levels, along every part of the value chain, we will not be able to achieve common objectives."
Lagging Way Behind
All these moves, measures and initiatives sound good, but given the context one might ask: sure they are good, but are they good enough? And yes, will they be soon enough?
While those all deserve due credit and support, it is also pertinent to note one disconcerting fact: the prime reason the climate change factor has accelerated into a climate emergency is that factors aggravating the climate have far outpaced the progress in arresting the decline.
For instance, the Fashion Pact was welcomed across the board, but many had reservations. Orsola de Castro, co-founder of Fashion Revolution which is a signatory to the UNFCCC's Fashion Charter, remarked on 'Eliminating the use of single use plastics (in both B2B and B2C packaging) by 2030': "2030 is ridiculous - we could all be dead by then! We need a ban on single-use plastics NOW." The criticism is this: the Pact is focused on tomorrow and the targets are non-obligatory.
The Pact also mentioned 20 per cent industry adoption. Ilishio Lovejoy, policy & research manager at the same network, had this to add: "We have just eleven years left to halt irreversible climate change. However, the pact states that they (20 per cent of the fashion industry) aim to achieve net-zero by 2050. This will be too little too late. In addition, SBTs assume everyone is essentially doing their 'fair share'. Yet if the remaining 80 per cent of the industry is not making progress towards tackling climate change, these actions will not be enough."
The urgency is missing. If it is an "emergency" that one is trying to tackle, then the urgency element cannot be conspicuous by its absence. After all, it was this very element that led to worldwide demonstrations and strikes by the International Youth Climate Movement in the second half of 2019. It was the same element that led the relatively radical and disruptive Extinction Rebellion (XR) movement to call for an all-out boycott of the London Fashion Week. The XR protests certainly prompted the UK Parliament to act-on May 1, MPs approved a motion to declare an environment and climate emergency. The proposal, which demonstrated the will of the Commons on the issue but did not legally compel the government to act, was approved without a vote.
Facts on the ground do not measure up to promises either. In October, Stand.earth released a Filthy Fashion scorecard ranking the climate commitments of 45 top fashion companies who have joined the SAC, the UN FICCA, or the G7 Fashion Pact. The finding was disturbing: only two major brands-Levi Strauss and American Eagle-have sure-shot commitments that will bring them in line with the Paris Agreement's goal to limit temperature increases to 1.5°C.
McDowell was scathing: "A handful of companies, including Levi's, Burberry, the Gap, H&M, and American Eagle are taking meaningful strides to shift their global supply chains off dirty fossil fuels. But many other companies are relying on false solutions to meet their climate commitments-easy measures that look good on paper but fail to tackle carbon pollution in the real world. While the industry's progress is encouraging, signing onto one of these initiatives doesn't guarantee that a company will take climate action in line with the scale of emissions reductions needed to keep the world below a dangerous level of warming." The report was as indicting as could possibly be.
Ground-truth reports such as these only put more pressure on the textiles-apparel-fashion industry to not only deliver but do that well in time too. After all, 2020 is not 1992 (the year of the Rio Summit, the starting point of the modern-day climate movement). In the age of an unforgiving social media (where everyone keeps a hawk's eye on your activities and antecedents) and transparency (that being one of the key points for drumming up one's sustainability quotient), the pressure from a discerning and critical public keeps brands and manufacturers on their toes.
<![if !vml]>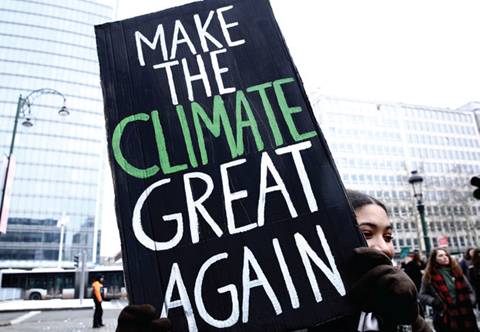 <![endif]>
The textiles-apparel-fashion industry is not like any other-a company's image here matters more than anywhere else. Promises are not enough; you have to deliver and seen to deliver.
Rising consumer awareness, particularly among a restless youth that is both disenchanted with the way things have been going and trenchantly assertive about making governments and businesses act, will make / break brands in the days to come. There have been scores of market studies in the last decade that clearly show that buying choices are going the sustainable way. And sustainable also about purchasing less. There are so far no indications about the latter gaining currency; choices are more about finding out the sustainability factor in a label. But the moment this translates also into buying less, it will make holes in the pockets of brands-punching where it hurts most.
It is only a matter of time before the youth catch on to the fact that a sustainable world cannot be possible without consuming less. Even in 2019, the Black Friday fever raked in millions for brands. But there were brands and stores that urged people not to buy, and there were street protests. What was sporadic in 2019, could well turn into an angry backlash soon.
This is certainly not 1992, to repeat oneself. These are times when a little thirteen-year-old girl makes grumpy old men trapped in a primordial world hang their heads in shame, not by bad-mouthing but through perspicacity of mind and articulateness of thought. The times have changed.
It Works Both Ways
The climate is not a static phenomenon-as mentioned, it is something that keeps changing. The Earth's climate has been forever changing, and mass extinction events have happened at least five times in this planet's history. But the climate change that one is concerned about today is man-made. In other words, climate change is the monster that man has created. As in Mary Shelly's Frankenstein, this monster is now all set to devour man, or mankind, if you please.
It is, therefore, crucial to understand that just as the textiles-apparel-fashion industry (as most other industry sectors) has a bearing on climate change (climate emergency, in an updated context), the climate crisis too is going to rain down heavily on the textiles-apparel-fashion industry. In the frenetic rush and squabble to address the climate emergency, the latter aspect is often ignored.
This is not about merely trying to save the planet; it is about saving the planet so that you too can live. Fashion needs to work on a war footing so that it can survive.
The reason why the impact of climate change remains unseen is that by nature most effects of climate change remain uncannily invisible-unless pointed out in explicit words.
Climate change has already affected cotton crops in many places. A study by the University of California, Berkeley, in 2017 found that climate change may have contributed to the suicides of nearly 60,000 Indian farmers and farm workers over the past three decades. Many of them were cotton farmers. The agricultural sector, both in India and many other countries, is under duress, and climate change has made it worse for cotton farmers. The subsequent link to fashion is obvious.
Extreme weather-related natural disasters caused economic losses up to $225 billion across the world in 2018, the Weather, Climate & Catastrophe Insight: 2018 Annual Report pointed out in early 2019. This was less than the losses incurred the previous year, but it was the third consecutive year when losses due to natural catastrophes had crossed the $200 billion threshold and the 10th time since 2000. The study estimated that 95 per cent of the total loss, amounting to $215 billion, was due to weather-related disasters, that have worsened in a climate-ravaged world. Natural disasters disrupt everything, particularly logistics and supply chains. For a trans-boundary global industry where supply chains form the lifeline, the losses are unimaginable.
It is in the interest of its own survival that the textiles-apparel-fashion industry not only needs to address issues related to climate change, it now needs to work on a war footing to stand up to the climate emergency. In doing so, it can set an exemplary precedent for other industries.
The time to act is NOW!